Not much is known about the
Armageddon
Agent Stavropol
except for that he is hi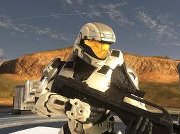 ghly dangerous. He alone has killed millions of people, he was the Doktor's (phantom's) specialist for terrorisim, assasination, destruction and many other things that are equally as horrible. He was part of freelancer for some time, known as Agent Reaper. But that all changed when his AI (Satanos) was activated, and forced him to be evil again. He is majorly responsible for Operation: Apocalypse, an operation to end all human life. He was mostly successful. He gained lauch codes from Delta and he wiped out most Human life. He was later killed by
Agent Nevada
.
Age:25
Status: Deceased
Afflitation(s) project armegeddeon, project freelancer
Birth date: June 6th
Nationality: Russian
Threat level: ExtremeRV$C
However, he returned to life and was later given the leadership of a certain special operations group of Armageddon, which he called the Shadow.
Ad blocker interference detected!
Wikia is a free-to-use site that makes money from advertising. We have a modified experience for viewers using ad blockers

Wikia is not accessible if you've made further modifications. Remove the custom ad blocker rule(s) and the page will load as expected.